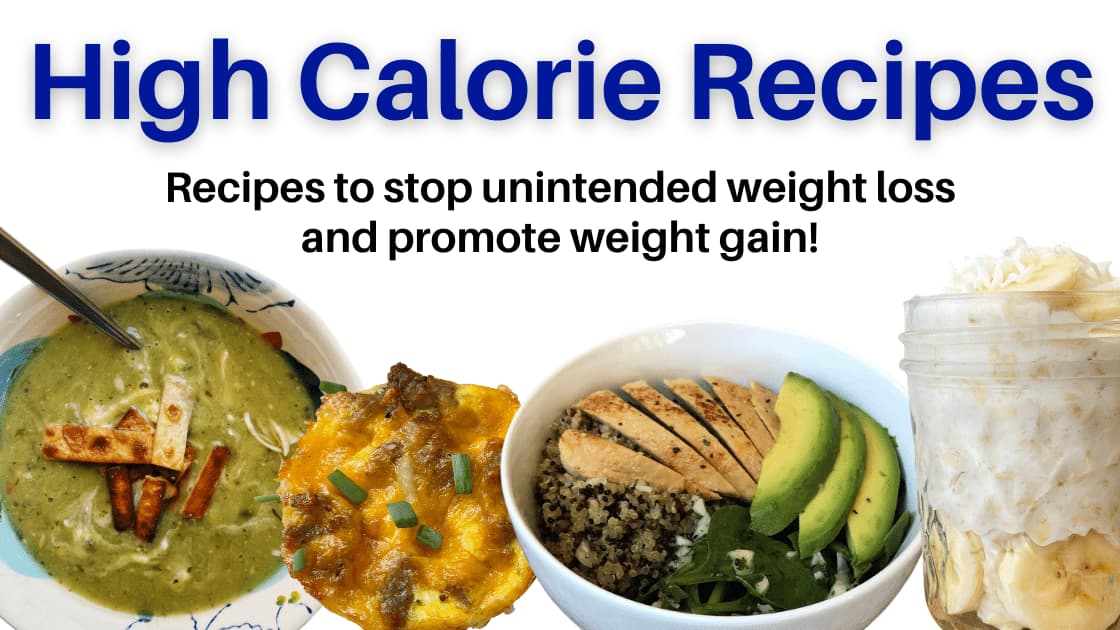 High Calorie Recipes
Your One-Stop Spot for Weight Gain Recipes!
Welcome to the High Calorie Recipes website! We are so glad you are here.
Are you looking for high calorie weight gain recipes to stop unintended weight loss and promote weight gain? Well you came to the right place. This food blog is designed to provide delicious high calorie alternatives to traditional high calorie nutrition supplements.
If you need more calories, real food should be your first stop! This website features a variety of different recipes. Because eating a high calorie diet shouldn't be boring! From breakfasts to soups to drinks to desserts. You are bound to find a recipe you love.
We made this website for you. To help prevent malnutrition and to preserve muscle mass in those struggling to get enough calories. Our sister website The Geriatric Dietitian, is designed to help the elderly by providing geriatric nutrition resources to families and caregivers. Many of our articles feature high calorie foods and preventing malnutrition. This birthed the idea of High Calorie Recipes.
We wanted a place that caregivers of older adults could get amazing recipes that were higher in calories. But the elderly aren't the only ones looking for high calorie recipes! A wide variety of people are looking for high calorie options… for building muscle mass, treating underweight, surviving cancer and chemotherapy, preventing malnutrition, fighting sarcopenia, and so many other reasons.
Be sure to visit the recipes and our other pages to learn more about what we do and what we have to offer. Our shop has several e-Cookbooks available for purchase featuring a variety of delicious recipes. Don't forget to come back often as we are regularly adding new content to the website. We're just starting, but can't wait to bring you more tasty recipes.
Thank you for visiting. Here's to making high calorie fun again!