Oatmeal is a delicious, simple and quick breakfast that can be great for anyone looking for nutritious foods that can help you gain weight. This recipe for avocado oatmeal is a little different from the traditional oatmeal because you can make it either sweet or savory!
If you like this recipe, be sure to check out many more like it in our High Calorie Recipes e-Book.
How to Make Oatmeal
Oatmeal is a versatile breakfast food that can be made in less than 5 minutes. Make it on the stovetop or in the microwave.
This recipe uses the microwave. Simply place the oats and milk in a microwave-safe bowl, and microwave for 1 minute.
If you want to use the stovetop, just put the same amount of oats and milk into a small saucepan and simmer until most of the liquid has absorbed into the oats.
Type of Oatmeal
There are several different types of oatmeal you can use for this recipe. This one calls for instant microwaveable oats.
If you substitute old Fashioned rolled oats, steel cut oats, and quick-cooking oats in this recipe, but cooking times will vary.
Old Fashioned rolled oats and steel cut oats are usually cooked on the stovetop. These types of oats generally take a bit longer to cook, usually around 10 minutes. One way to shorten your morning prep time is to make overnight oats, like this high calorie recipe here.
Rolled Oats and Steel Cut Oats do offer a few more benefits than instant oats, mainly because these types of oats contain more fiber than their more processed counterparts. Steel cut oats will take the longest to cook, but have a chewy nutty texture that pairs well with savory flavors.
Type of Milk
Use any type of milk for this recipe. You can cook oatmeal with water as well.
However, if you are looking to increase the calories of this recipe, try to stick to full fat, whole milk. This will not only make your oatmeal creamier, but it will boost the caloric density of your breakfast.
Another great way to add calories to your avocado oatmeal is to add a few spoonfuls of full fat Greek yogurt during the cooking process. This adds protein and richness to your oatmeal as well.
If you do not eat dairy, you could also substitute with full fat coconut milk or oat milk in order to keep the calories high without using milk.
Benefits of Avocado Oatmeal
There are many benefits to plain oatmeal, but when you add avocado, it only enhances the nutritional value of this breakfast.
Oatmeal itself is a whole grain full of heart healthy fiber. Avocado contains healthy fats and fiber.
The added avocado also makes this oatmeal extra thick and creamy.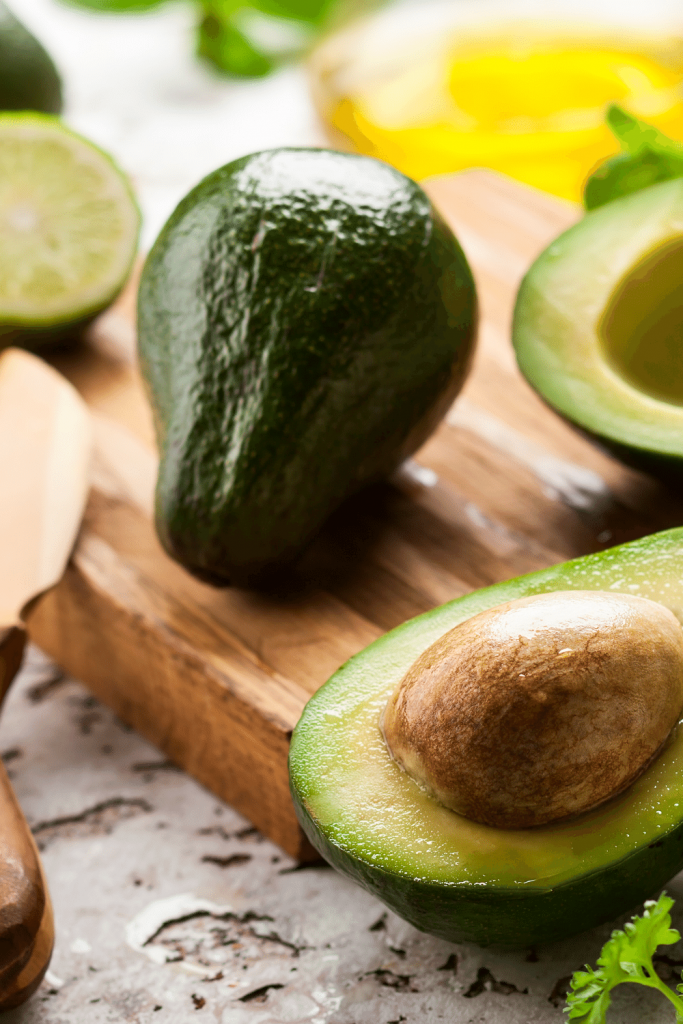 Toppings
One of the best things about this avocado oatmeal recipe is that you can make it either sweet or savory depending on what you mix in or top it with.
If you want a sweet oatmeal, you can top it with any of the following high-calorie toppings.
Bananas
Nuts
Granola
Peanut Butter or any nut butter of choice
Maple Syrup
If you want a savory oatmeal, you could top it with any of the following.
Green onions
Fried or Scrambled eggs
Tomatoes
Sauteed Kale
Cottage Cheese
If you are looking for a new way to mix up your breakfasts, this high calorie avocado oatmeal is perfect for you. The flavor options are endless.
Make sure to check out tons of our other delicious, high calorie recipes in our e-BOOK.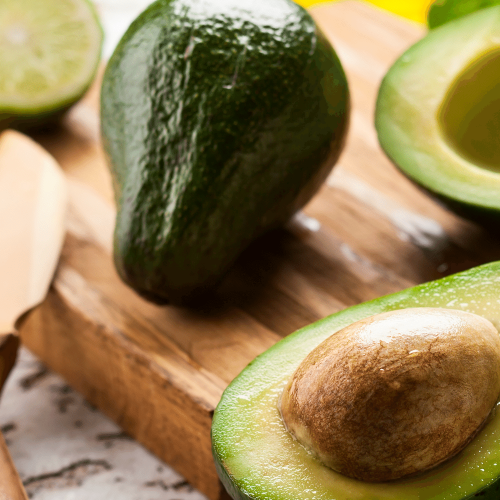 Avocado Oatmeal
This recipe for avocado oatmeal is a little different from traditional oatmeal because it can be made either sweet or savory!
Ingredients
½

medium avocado

½

cup

instant oatmeal

1

cup

whole fat milk

1

tbsp

maple syrup

6

almonds
Instructions
Put half of a medium-size ripe avocado into a bowl, and smash until smooth.

Put ½ cup of instant oatmeal into a bowl, and add 1 cup of whole fat milk; microwave for 1 minute

Add avocado and 1 tbsp of maple syrup to the oatmeal, stir well

Chop almonds into smaller pieces and sprinkle on the top
Nutrition
Calories:
477
kcal
Carbohydrates:
49
g
Protein:
14
g
Fat:
27
g
Saturated Fat:
7
g
Polyunsaturated Fat:
4
g
Monounsaturated Fat:
14
g
Cholesterol:
24
mg
Sodium:
115
mg
Potassium:
969
mg
Fiber:
9
g
Sugar:
25
g
Vitamin A:
530
IU
Vitamin C:
10
mg
Calcium:
328
mg
Iron:
2
mg